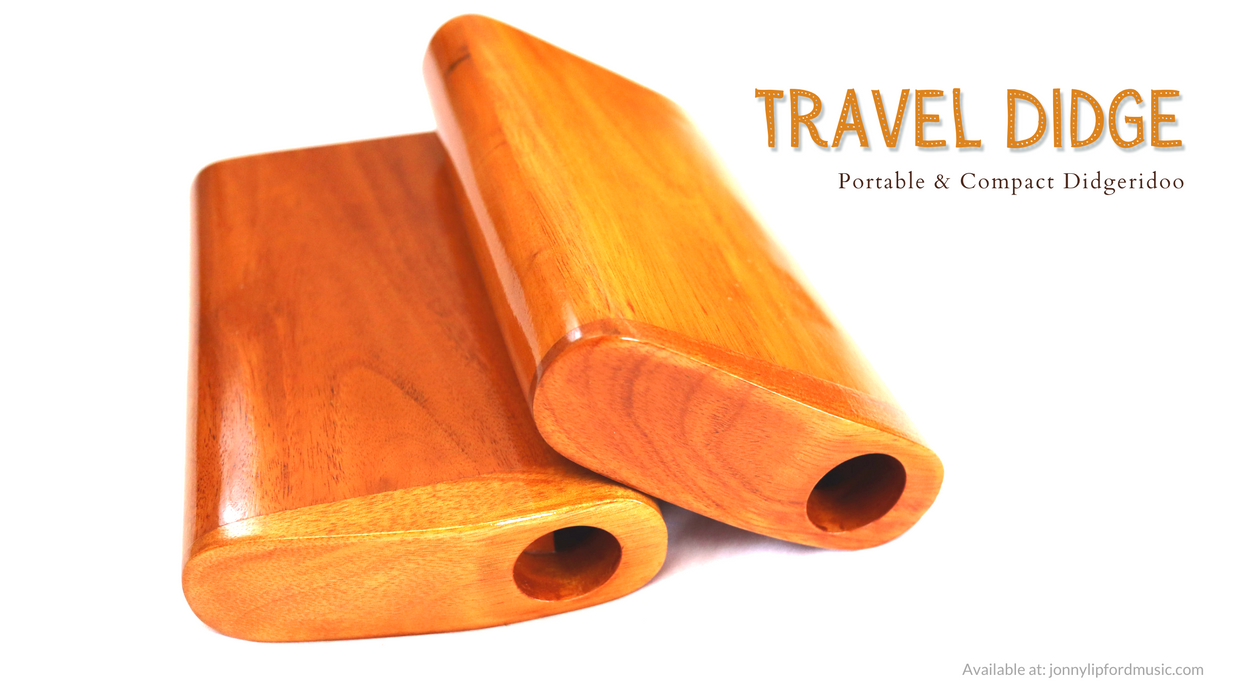 Travel Didgeridoo [Tiny, but mighty!]
Original price
$ 65.00
-
Original price
$ 65.00
This little Travel Didgeridoo is a great addition to your flute collection and daily practice can improve your lung capacity! The Travel Didge is just as portable as our Native American flutes, too! Can't say that about the larger digeridoos we see out there. 
Here's what I love about it...
Mahogany Body: at 9" Tall and made of mahogany, the Travel Didgeridoo is tiny but mighty in sound

Great sound: an internal baffle directs air through a zigzag channel, turning it into an impressive drone note that creates the familiar Australian didgeridoo sound

Compact design: Its compact design makes it the perfect instrument to take on the road or to the studio without taking up too much space

Practice circular breathing: this instrument is also great for practice, self-meditation and useful as a tool to learn circular breathing

Add worldly sounds to your music: Didgeridoos sound impressive enough by themselves, and they add an interesting Native Australian flavor that can be used as a layer in your music when recording or performing
This Travel Didge comes with a fleece bag that features a parachute cord with a barrel clasp at the top.