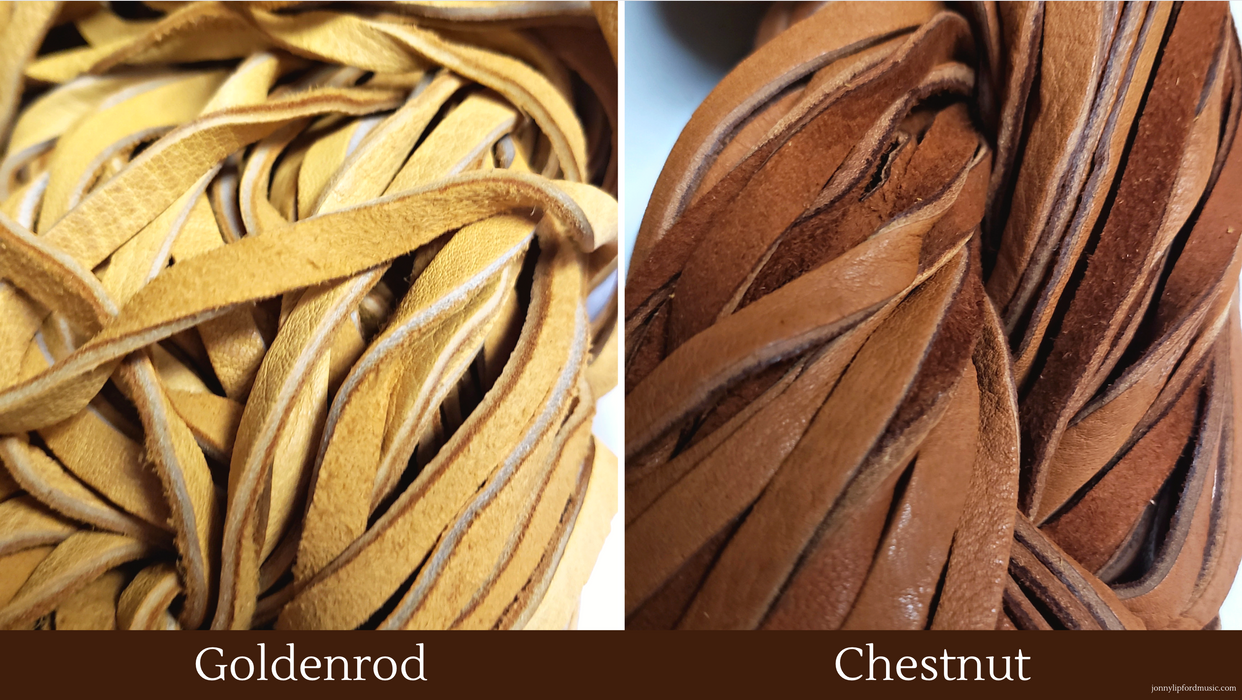 Premium Leather Flute Ties
Original price
$ 6.00
-
Original price
$ 8.00
Did you break a leather tie while adjusting your flute? It's happened to almost every flute player! These premium leather ties are made from deerskin and are soft, squishy, stretchy and durable!
We offer these ties in nine colors and two sizes.  Choose either 1/4"W x 72"L  or 7/16"W x 76"L.  You can cut them to the length you need for specific flutes or even do some fancy wrapping on your flutes. 


PLEASE BE AWARE--Dye lots change, if you are using this lace on a regular basis, there may be variations in shading of each color from time to time. There is no way around this. It may not always be exactly the same as last time.