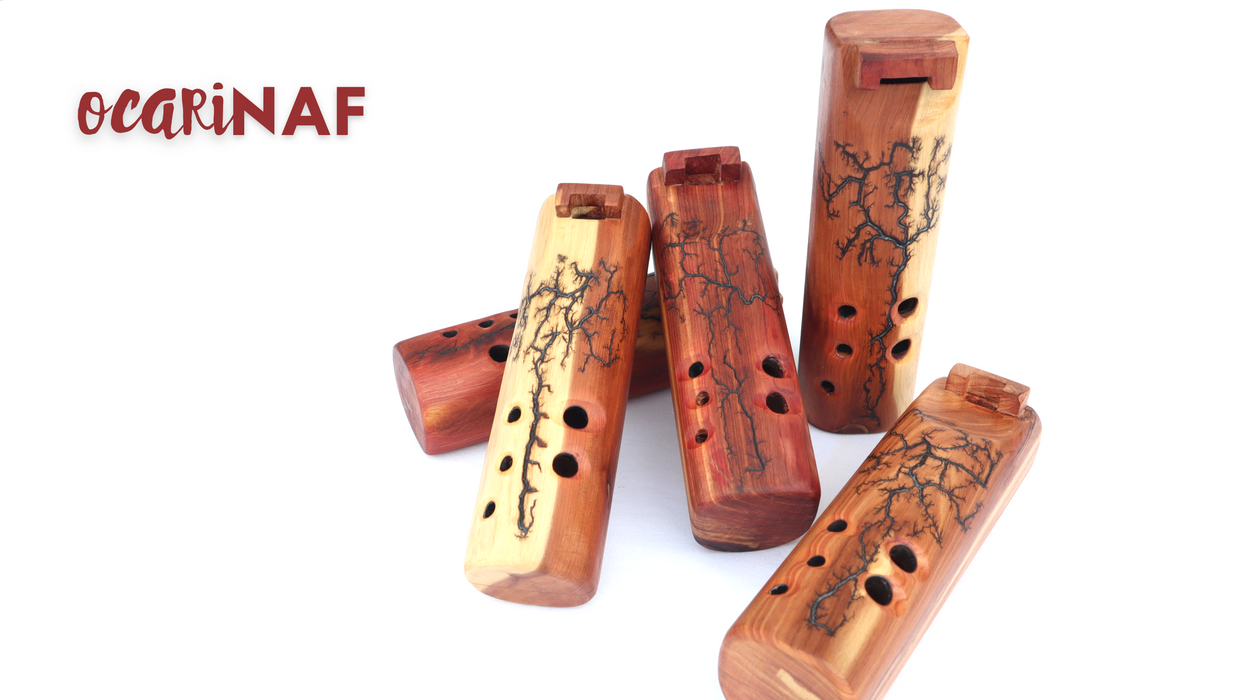 OcariNAF [Part flute, part ocarina!]
Sold out
Original price
$ 130.00
-
Original price
$ 130.00
These little OcariNAFs are a great addition to your flute collection. Each one is as uniquely different as we are by nature of the wood grain and also the freedom of Lichtenberg wood burning designs.  
The OcariNAF is part Native-style flute and part ocarina. Don't let the size fool you, even though this flute measures approximately 8" x 2" x 2", it produces the pitch E4, which is "mid E" for us in the flute community. 
Here's what I love about it...
Easy scale: Just like our minor pentatonic Native-style flutes, this OcariNAF plays just like a 5-hole NAF. Three playing holes on the right side should be lifted one at a time from the bottom, then the two playing holes on the left side. The fingering is exactly the same. 

Compact design: Its compact design makes it an incredible instrument to pack into your purse, backpack or hiking bag and take on the road, up a cliff or to the studio without taking up too much space. Overall dimensions are 7-8" x 2' x 2".

The voice: The voice of this OcariNAF is earthy and woodsy lending itself well to meditative works or playing out in the woods. It's not an overly loud instrument, so it's wonderful for quiet places.  
Made by Terri Summer in Iowa
*Not Native Made
Note on Quantity In Stock:
We work hard to keep flutes in stock, however, sometimes there is a lot of demand for a certain flute. If the flute you want out of stock, please click here to add yourself to the waitlist. You'll be the first to be notified of these flutes coming back in stock! Thank you for your understanding!