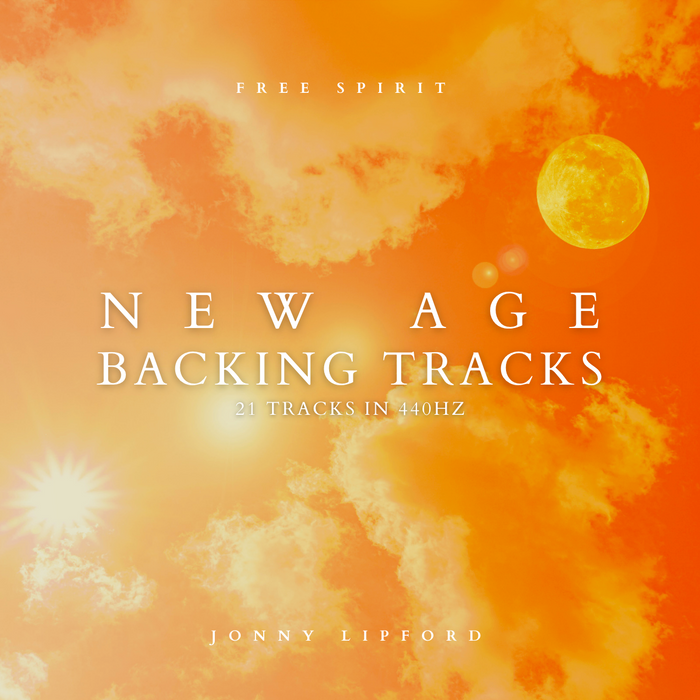 New Age Backing Tracks 440Hz & 432 Hz [Digital Download]
Original price
$ 20.00
-
Original price
$ 20.00
Backing tracks are a wonderful way to bring a layer of interest to your music. Sometimes a track can inspire a whole song to be birthed! While you'll find lots of backing tracks around the web, these are specifically designed for flute players who want to create peaceful music in a meditation, yoga and sound healing environment.
[Scroll down for sound samples]
You can play your Native American flute over top of these, or lead a guided meditation – or both!  Below you'll find some short samples of a few of the tracks. Each track is around 10 minutes in length. You'll get a total of 24 tracks with over 4 hours of playtime!  
Which Key?
Free Spirit New Age Backing Tracks come with the Ambient Pads - Compatible Key Chart [PDF] that will help you find the perfect combination of track and flute. It breaks down what key and scale go along with each key of the track. Keep in mind that this is just a starting point and further exploration is encouraged as you rummage through your flute collection! (Have fun!)
Track Listing (for both 432Hz and 440Hz)
A minor Mysterious Veil 

A major Oceans Apart

A minor Astral Realm

B minor Woodland Trance

B major Coming Home

B major Prairie Lullaby

C major Into Golden Light

C major Beyond The Horizon 

C major Divine Encounter 

D minor Illumination 

D minor Great Awakening

D major Foggy Forest

E major Into Stillness
E minor Unknowingly Knowing
E minor Deep Meditation
F major Is Time Real?
F minor Rejuvenation Happens Here
F major Soul Journey
F# major Is Time Real?*
F# minor Rejuvenation Happens Here*
F# major Soul Journey*
G major Manifesting Peace
G minor Through The Canyon
G major Prayers On The Wind
*Because we know that F# is a very common key, we have also provided the same key of F tracks in F#. 

Delivery
This product will arrive in an email and be downloaded as a zipped folder and is a large file. Please be patient with the download. You will need to extract/decompress the folder before playing the tracks before adding them to iTunes or your choice of media player. Tracks will be in MP3 format. 
Licensing Information
Want to use these tracks in a recording of your own? Learn more about licensing options.
Sound Samples