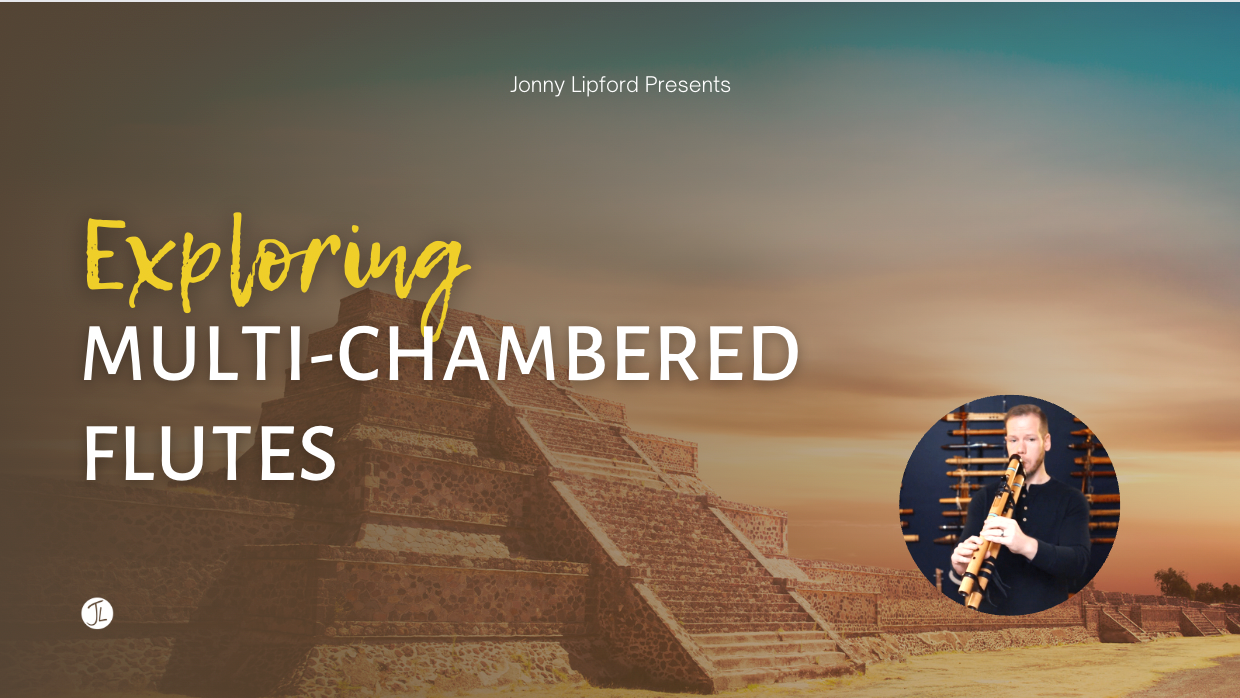 Exploring Multi-Chambered Native Flutes [e-course]
Original price
$ 147.00
-
Original price
$ 147.00
Effectively learn how to play all the different multi-chambered flutes seen in our community, industry and marketplace including regular drones, harmony drones, Mayan harmony drones, exotic tuned drones and more! 
Inside this course, you'll uncover 35 videos and an 82-page written guide that will give you the exact strategies and frameworks to improve your sound and confidence when playing drone flutes.
I've designed this course for flute players who are looking to have a more profound experience with their drone flutes
These lessons will take time to learn and are meant for dedicated players. For those who undergo the lessons... you'll never be the same player again.

Page 29 - "The Difference Between Consonant & Dissonant Notes"
A key concept that professionals are well aware of when playing...


Page 36 - "Note Combinations That Cause Tension"
You always want some level of tension or dissonance in your music when playing, here are the choices for exactly that...


Page 59 - "Overblowing Tips & Techniques"
I'll reveal how you can adjust your flute to get the most optimal sound and note that you want...


Page 61 - "Breathing & Phrasing With Drones"
It's no secret that drone flutes can take more breath because you're playing two or more flutes at the same time! I'll share strategies to help you breathe well and sound even better...


Page 64 - "Limiters"
I've found that when we're asked to play a song for someone, we tend to use up everything we know within the first minute of play which leads to us getting embarrassed and flustered. I'll reveal a tool that gives you a mixture of variety in your songs with a few simple steps...
And that's just the written guide!

There's so much more inside the video lessons.
Are You Ready to Dust Off Your Drone Flute?
With hours of guided lessons and an 82-page guide of written secrets... there's quite literally nothing we've left out.
If you're looking to deepen your understanding and music-making potential with these exotic and interesting drone flutes, this is for you.
NOTE!
When you purchase this course from JonnyLipfordMusic.com, you will receive an email from HorizonsFluteSchool.com with login information. If you already have an account with HorizonsFluteSchool.com, you will see the course show up in your student dashboard when you log into the platform. 
IMPORTANT: Whatever email address you use at the time of checkout is what is used to create that account in HorizonsFluteSchool.com. Please be aware!