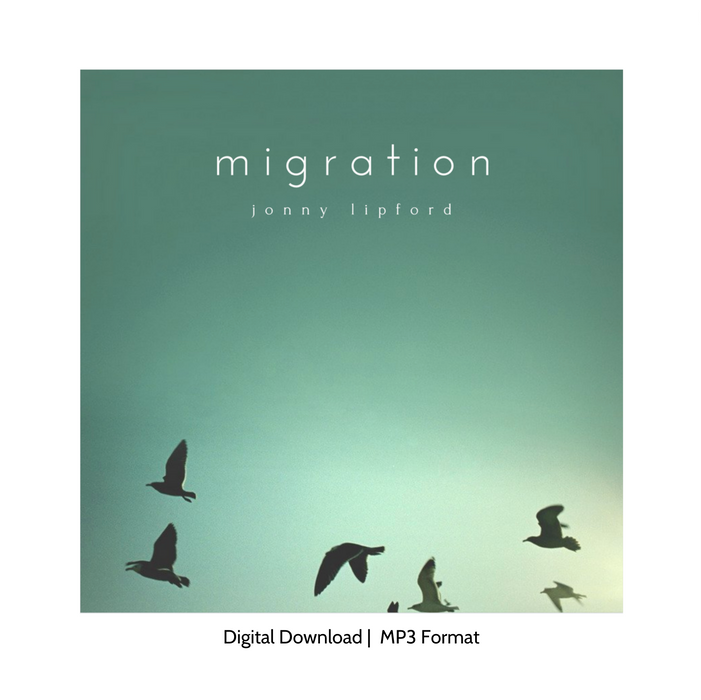 Migration
Original price
$ 9.99
-
Original price
$ 14.99
Maybe you're just a streamer?
Migration, one of the latest albums from Jonny Lipford, fuses a wide range of sounds and cultures to create a unique listening experience. Drawing on his expertise in flutes from various cultures such as the Native American flute, Mojave flute, Mayan harmony flute, Irish flute, Persian flute and Bansuri, the nine tracks featured in this album offer progressive new age music with lush soundscapes and diverse rhythms. On the title track of this album listeners can also hear Jonny's rare vocal work.
This captivating blend of sounds is perfect for casual listeners looking to explore new music and experienced music appreciators searching for something outside of the ordinary. Migration is set to become one of Jonny Lipford's greatest works yet and will undoubtedly transport listeners on an unforgettable musical journey.
Track listing:
Fly in Beauty
Hunt of the Nighthawk
Emerging Vision
Migration
Masked Ibis
At First Light
Wisdom in the Wing
Poet's Awakening
Peace Within
The Digital Download version of this album includes high-quality MP3 and WAV files in a zipped folder. You can download the zipped folder containing both file types on the order confirmation page. An automated email will also be sent to you with the links to download. Once downloaded, you must unzip/uncompress the folder to retrieve the individual files.