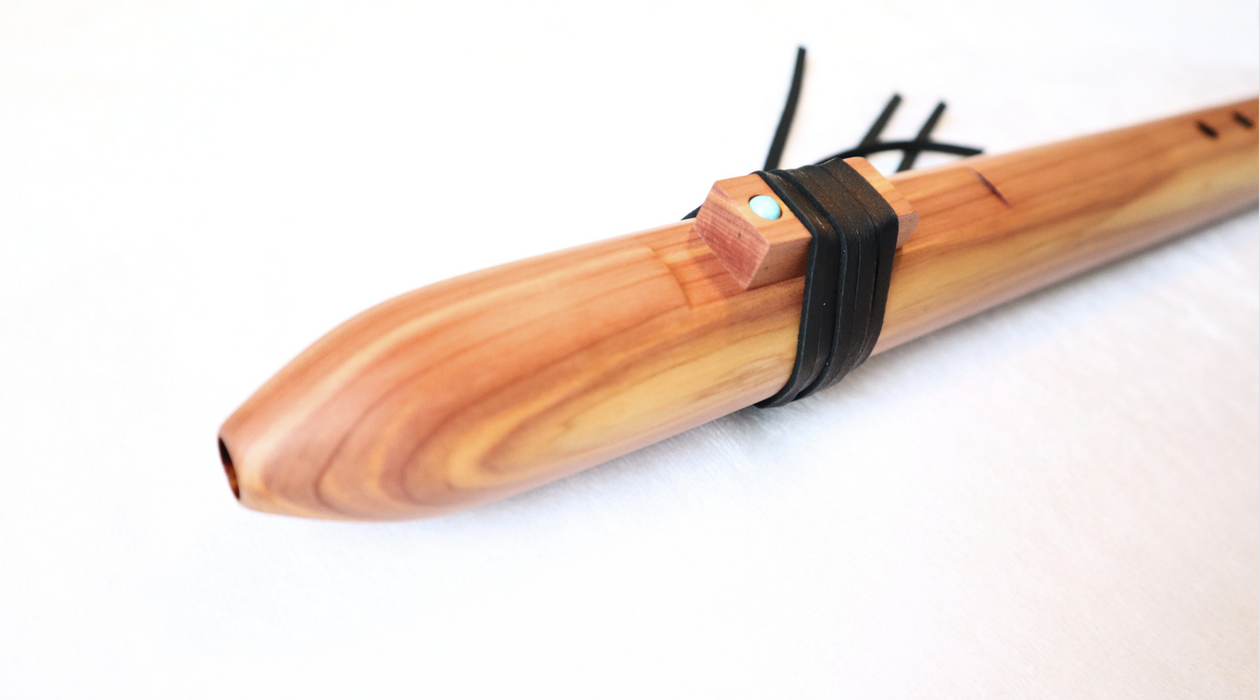 JD Flutes - Cedar Consciousness Series [E 432Hz] - Native American Flute
Original price
$ 225.00
-
Original price
$ 225.00
The Cedar Native Flutes by Jimmy of JD Flutes are a harmonious blend of tradition and craftsmanship. Each flute is meticulously handcrafted from high-quality aromatic Eastern Cedar, renowned for its durable and resonant qualities, and is adorned with a simple totem that is embellished with a turquoise cabochon, adding an element of elegance to its rustic charm.


Every flute is expertly tuned to the 432 Hz frequency. This particular frequency, often referred to as the 'harmonic intonation of nature,' is known to profoundly affect consciousness and is widely used in sound healing therapies. Playing a flute tuned to this frequency can help cultivate a deep sense of peace and well-being, making it ideal for sound healers or anyone seeking a therapeutic musical experience.


The flutes are available in the keys of A, G, F#, E, and D - the most common and versatile keys for native flutes. Whether you're a seasoned musician or a beginner looking to explore the beautiful world of flute music, these Cedar Native Flutes offer an unparalleled combination of quality, comfort, and healing melody.


Discover the magic of sound healing and the beauty of artisanal craftsmanship with Cedar Native Flutes by JD Flutes.
JD Flutes -  Native American Flutes are tuned to the minor pentatonic scale and are available in the midrange keys of A4, G4, F#4, E4 and D4. These flutes are 432 Hz. 
The E4 flute measures 23" in length.
Given the natural element of material, wood grain will vary
Made by JD Flutes
Native Made

These flutes do not come with a fleece bag, please select a flute bag from our selection that best fits this flute.