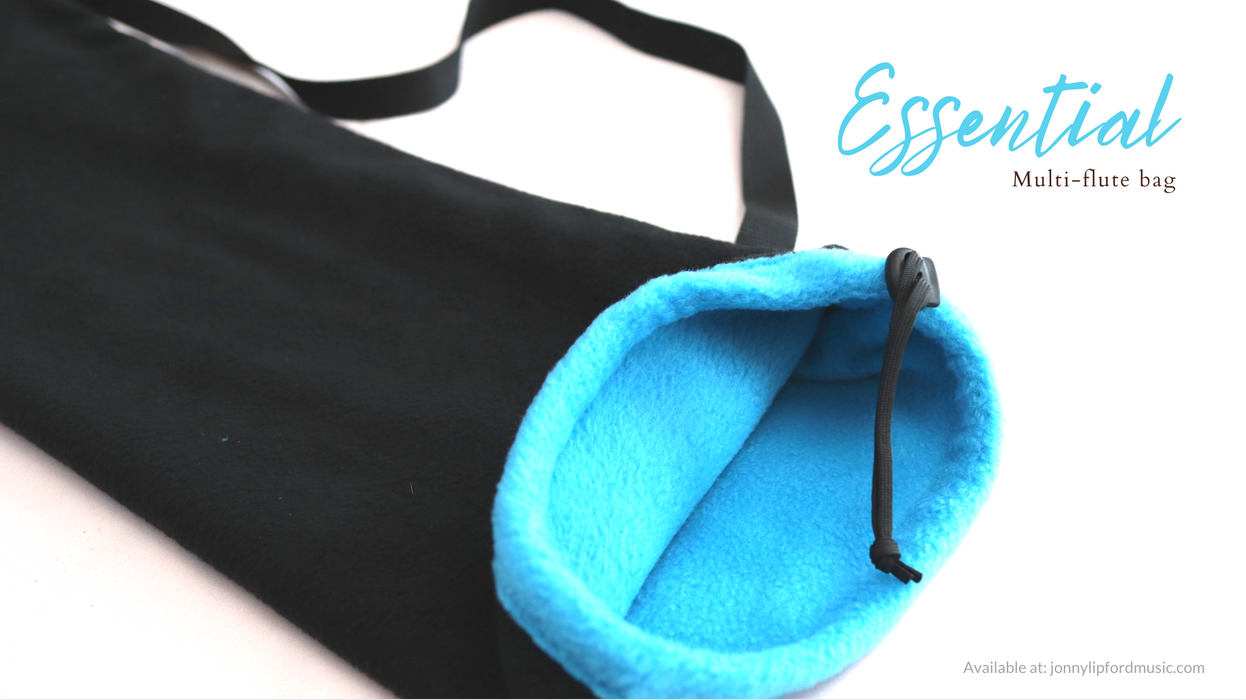 Essential Flute Bag for Native American Flutes
Original price
$ 35.00
-
Original price
$ 35.00
This Essential Flute Bag is made for the everyday flute player with a growing flute collection. This bag is super comfy and protective for all your Native American flutes.
Features we love about this bag: 
Soft and light-weight

Provides good protection as its made with double-lined fleece

Adequately holds 2-4 flutes (depending on size)

Holds flutes up to 28" in length

The nylon strap is long enough to go across your chest

Parachute cord with barrel clasp at the top.
The Essential Flute Bag is a more simple design than that of the Deluxe Flute Bag. If you're looking for more features in a multi-flute travel bag, check out the Deluxe flute bag. 
The overall size of this flute bag is 29" long x 9" wide and will accommodate most flutes up to mid E4 (28").