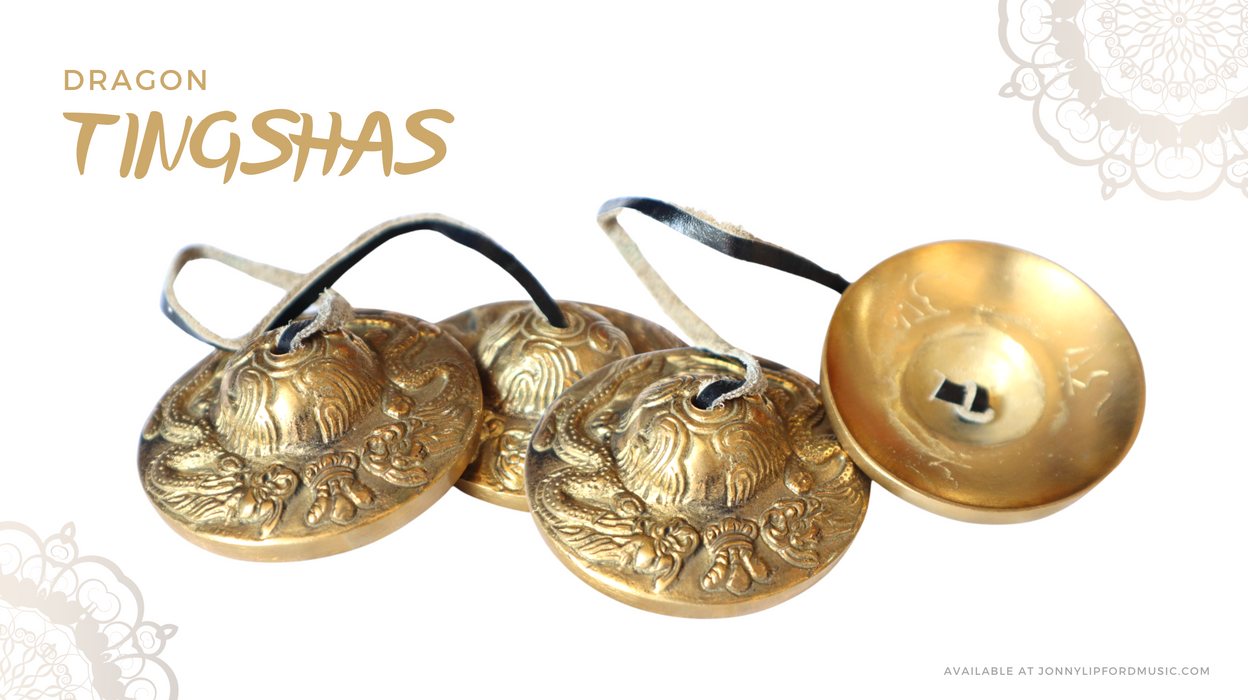 Dragon Tingshas
Original price
$ 29.00
-
Original price
$ 29.00
Tibetan Tingshas are small cymbals used in prayer and rituals by Tibetan Buddhist practitioners. Two cymbals are joined together by a leather strap or chain and when the cymbals are struck together, they produce a clear and high-pitched tone. 
Today, tingsha are used along with singing bowls and other instruments in meditation, music and sound healing.
These tingshas measure 2.5" across and are secured on an 8" leather cord. They also come in their own zippered case.