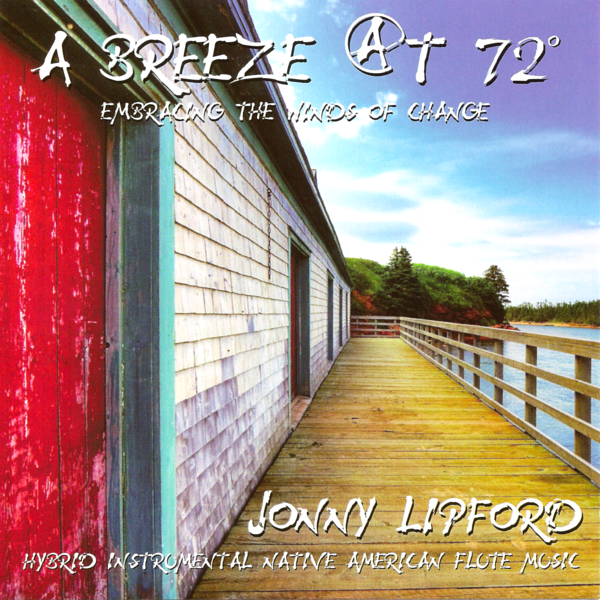 Breeze At 72 Degrees
Original price
$ 9.99
-
Original price
$ 14.99
Maybe you're just a streamer?
2011 Native American Music Award Nominee
2012 Indian Summer Music Award Winner

Jonny Lipford's album, A Breeze At 72°, combines Native American flutes with a unique blend of modern instrumentation. Jonny marries traditional and contemporary sounds on this album to create an all-encompassing soundscape that spans multiple genres.
Each song features a mix of guitars, piano, percussion and other instruments alongside the melodious flutes to create an immersive musical experience. From tribal drums to jazzy chords, these tracks will surely capture your imagination and transport you on an unforgettable journey through Jonny's creative world. Whether you're looking for a soothing background soundtrack or something more upbeat and energizing, this album has something for everyone. Give it a listen today and see why Jonny is fast becoming known as one of the most innovative and captivating musicians around.


(Music CD 2011)
CD is packaged in recycled, high-gloss, full color, cardboard sleeve. 
Made in USA.


The Digital Download version of this album includes high-quality MP3 and WAV files in a zipped folder. You can download the zipped folder containing both file types on the order confirmation page. An automated email will also be sent to you with the links to download. Once downloaded, you must unzip/uncompress the folder to retrieve the individual files.