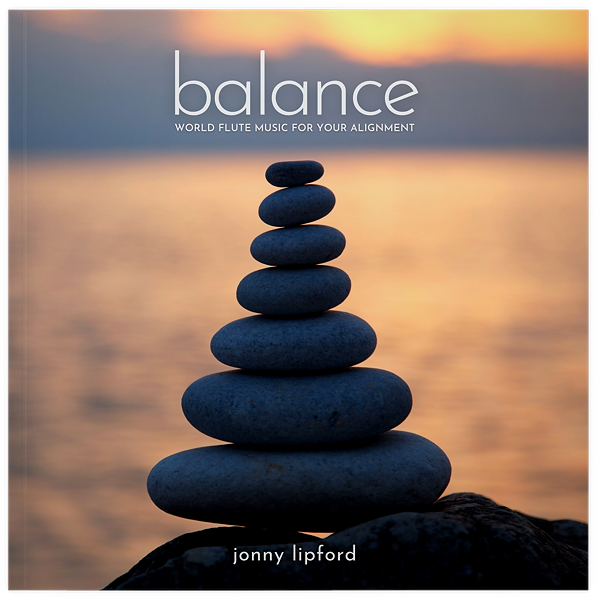 Balance
Original price
$ 9.99
-
Original price
$ 14.99
Maybe you're just a streamer?
Balance, the follow-up album to award-winning and chart-topping Migration from composer Jonny Lipford, is an invitation to take a much-needed break from the stresses of life. With its entrancing blend of Native American and world flutes, dreamy piano melodies, ethereal pads, handpan, and indigenous percussion, Balance seeks to restore balance to one's spirit by creating a safe space for relaxation and peacefulness.
Let this music lift your worries away as you immerse in its calming atmosphere and soothing soundscapes. Balance will be the perfect companion if you're looking for moments of introspection or want to feel refreshed after a long day. The album features nine tracks of sublime compositions that will ease your mind and transport you to a realm of tranquility. Enjoy the journey into inner peace with Balance!
The journey of self-discovery and acceptance begins with inward reflection. 
The Digital Download version of this album includes high-quality MP3 and WAV files in a zipped folder. You can download the zipped folder containing both file types on the order confirmation page. An automated email will also be sent to you with the links to download. Once downloaded, you must unzip/uncompress the folder to retrieve the individual files. 
Track listing:
Sun Salutation (5:26)
Believing Your Truth (7:20)
Affirming Your Desire (10:00)
Living Your Power (10:08)
Awakening Your Heart (8:38)
Nurturing Your Word (8:10)
Clarifying Your Vision (10:35)
Enlightening Your Spirit (8:02)
Moon Salutation (5:26)
More than music
Experience a deep peace with beautiful guided meditations over the music of Balance. Maria Lipford has written and recorded these meditations professionally and will transport you to another dimension. There is also an e-book, Finding Balance, by Maria with guided meditation scripts, visualized meditation scripts, information regarding essential oils and positive affirmations. 
This is an extraordinary experience for ultimate relaxation and inward reflection.