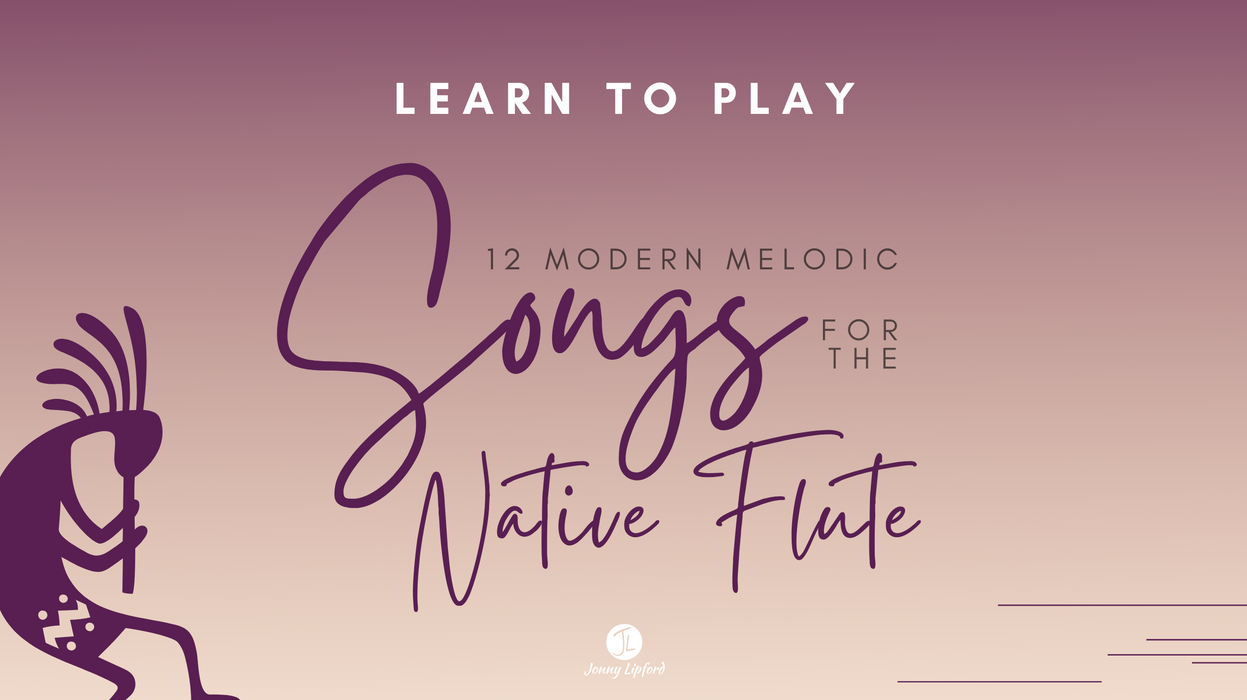 Learn To Play 12 Songs: Vol 1 [e-course]
Original price
$ 59.00
-
Original price
$ 59.00
Learn to play 12 of Jonny's songs from his Vol. 1 Songbook with clarity and confidence! These videos include tips for playing as well as multi-shot play-along videos with and without the backing track.
SONGS FEATURED IN THIS BOOK: 
With A Light Heart
Forgiven Memories
Got No Worry
In A Hammock
In The Misty Night
Little Boy
Part Of Me
Water Drops
A Little More Time
Chosen Path
From A Distance
Beyond The Sea
Encouraging growth as a flute player
No matter if you're ready to play along with backing tracks, or if you're just going at your own pace right now, we've put together so many resources that will help you learn and play these songs with clarity and confidence!  Each song has the following types of videos with it: 
A "Tips For Playing" video where I break down common tripping hazards in the song, go over the overall form and show you the embellishments in each song. Think of these videos as a mini-lesson and jumpstart for each song! 

A video of Jonny playing the song without the backing track so you can hear (and see) exactly what I'm doing with the flute. 

A video of Jonny playing the song WITH the backing track so you can get up to speed with the backing track and start to identify the various sections.
Some other key benefits: 
Each play-along video shows what section of the song you're currently in and changes as you move to other sections (i.e. intro, section A, section B, etc...)
You'll find "Cheat Sheets" for each song that addresses the overall form, breaking down each section by measure markers, timestamps and embellishments that are used in the song. 
The e-Course is well organized and structured so you can comfortably navigate through the different songs. 
Additional Resources: 
You will also find a variety of helpful resources to help you have a deeper understanding of these songs––these resources include: 

Sound samples of the songs: